Private emails
The form below uses the Invisible reCapture by Google—very easy, no puzzles to solve or traffic lights to click to prove you're not a bot. But if you have trouble, send me a quick text.
Phone me (mobile)
+61 43132 5577 outside Aust
04 3132 5577 within Aust
Prefer Business Hours:
10am–5pm Mon–Fri
Current Date & Time
At New Farm (Brisbane), Australia
(Map below: New Farm on right of CBD).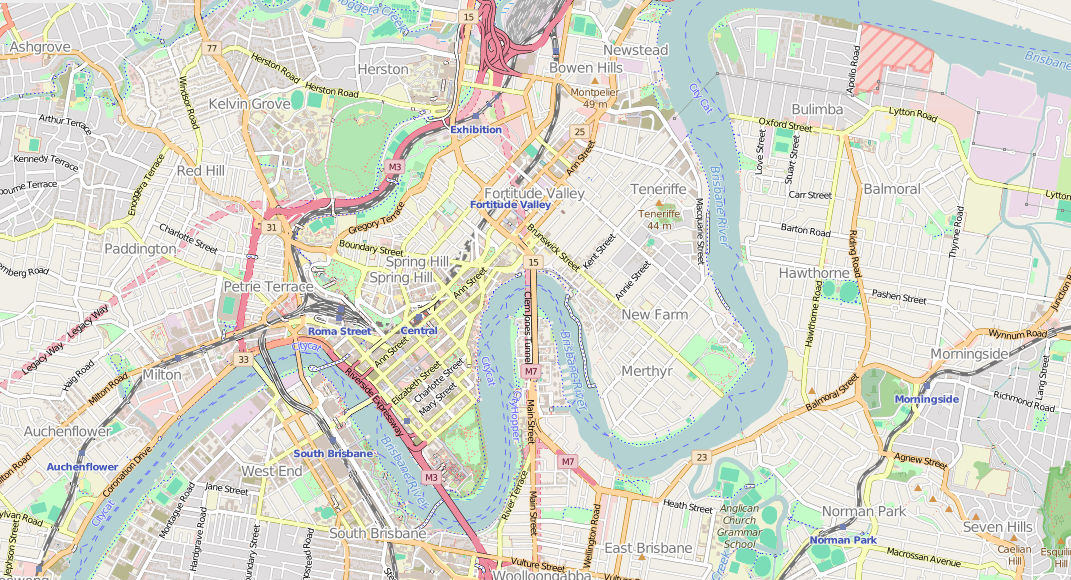 Stay Connected!
You will find much more on Flower Essences and How They Work—plus the contents of many of the my most pertinent formulas, in my forthcoming book Healing the Source.
To be notified of its publication date (in 2020), you can join my emailing list. You'll also instantly have access to the first two my useful Resource Guides with the next to follow via future newsletters. 

The newsletter-blog about all the areas of
my work and research to help you accomplish
your Exceptional Purpose