Your Right to Privacy
Is Respected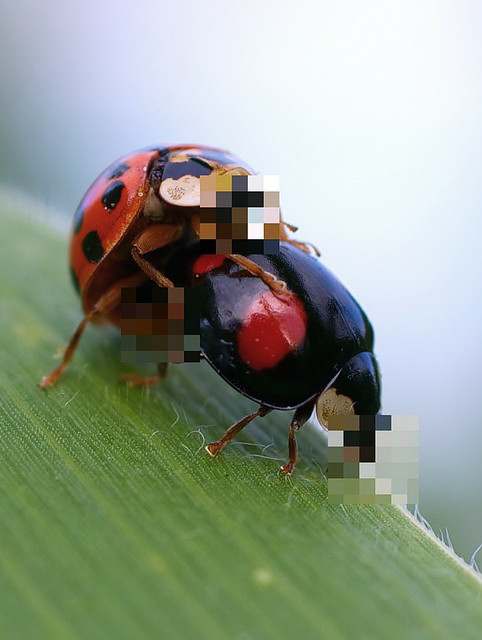 You will find the Terms & Conditons regarding my astrology services on the Policy page of my ExceptionalPurpose.com website
Like you, I care about the protection of privacy, both online and offline.
And the EU's new GDPR (General Data Protection Regulation) affects us all. Below are the ways I use and store your data:
 ( Updated September 23 2019 )
I do not, will not, sell your data, ever.
I do not, will not, spam you.
Any information gathered about you in person, via email, in online conversations, or via my online forms (including your name, contact details, and birth details) will never be sold or deliberately shared with any other parties, apart from the following exceptions:
if required by law to do so;
in the secure processing of that data as necessary in fulfilling my work for you (see the Third Party Services I use, below);
if expressly requested to do so by you in writing (by email)
—example: for cross-referencing with other therapists or counsellors.
While I take great care to protect your personal data, if at any time you want your personal data altered, or deleted from my devices or server, you have that right. Please don't hesitate to contact me in that instance.
1. Third Party Services I Use
My Booking Forms, Email Forms and Survey Forms are hosted off-site (not on my server) and processed digitally by Typeform.com. The forms are encrypted and coded by Typeform, and I have had very good customer service from them. They are well-regarded internationally. You can view Typeform's own Privacy Policy on their website.
Typeform automatically send your form data, initial email, or survey answers to me at both my private, encrypted Swiss email account at ProtonMail (which I do not use for any other purpose), and my Spark email client, created by Readdle, an award-winning software company.
Your Booking Form is stored on my computer, and on an external hard-drive, as a PDF document and is password-protected. It is not stored in my Email apps, but is deleted from them after I have downloaded it to my computer.
Any further email correspondence I have with you is generated via the Spark email apps (on my Mac OS and iOS devices).
My websites and email accounts are hosted by InMotion Hosting, which has an A+ rating by the Better Business Bureau (USA and Canada).
I offer secure online credit/debit card processing, now available on my dedicated website payments.bodhimindessences.com via Stripe, an internationally recognised online company currently serving 100,000+ businesses in 100+ countries across nearly every industry on the globe.  All transactions occur on the Stripe server, and all of my websites are encrypted for added security (check for the lock icon in the address bar of all sites you visit where you will be sharing any of your data, personal or financial).
My Exceptional Purpose Resource (previously Bodhimind News) subscriber forms are handled off-site digitally by the good people at MailChimp, my CRM (Customer Relationship Management) service of choice. MailChimp also take spam protection enormously seriously and issue guidelines to all their customers to help protect MailChimp's reputation. You can read their own Privacy Policy. They are well-established and highly regarded globally.
I now use my private Sync.com cloud account to briefly store the audio MP3 recording of your session(s), to offer you exclusive access to download your own audio file from the private link I email to you. (I no longer use Dropbox or Google Drive cloud accounts for this purpose.)
Sync is a Canadian company with their servers situated in Canada; and abides by Canada's strict privacy laws. The private link I email to you is encrypted by Sync at both ends, and they do not have access to the keys. I have also found their servers to be generally much faster than both Google Drive and Dropbox.
I use Zapier to automatically populate my mailing list (stored on the MailChimp server, as above) from your online Stripe payments to me. If you do not wish to receive any correspondence from me in the future, you can either unsubscribe easily from within the next newsletter (though, I don't send them often) or contact me to request removal from my newsletter list and/or from my email Contacts list altogether—no questions asked, it's your prerogative.
2. Session Recordings
Sessions booked to be more than one hour in duration are digitally recorded for you as mp3 audio files, and it is your own responsibility to keep that file secure at your end.
This is how I keep your audio file secure at my end:
I keep a digital mp3 copy of these audio session(s) only on a separate external drive, and for a limited time, as a reference for further work for you during your sessions.
You will be able to access the audio file again, at no charge from me, if you lose it, while it is still in my possession. I can't keep them for years, though, due to their size and the expense—and clutter!—of storage devices. 
I don't store your recordings in the cloud, apart from the brief interval (one week) when you can access and download your mp3 audio file from my sync.com cloud account (as above, see #1.9) I no longer use Dropbox or Google Drive for this purpose.
Uploading your audio file(s) to the sync.com cloud service allows me to offer you one week for exclusive access to your own audio file(s) only, via the private encrypted link I will email to you, strictly so that you may download your file(s) for your private use. (Please do NOT live-stream your recording!)
I will delete your audio file from the sync.com cloud asap after you have alerted me that you have successfully downloaded your file(s). I cannot store these large files in the cloud indefinitely, and it is up to you to download your file as soon as possible after I alert you that it is ready for download.
3. Confidentiality
All Consultations (discussions and written material) are strictly confidential. And that goes for both sides: if I share anything personal with you during your session that may be pertinent for you, I expect you to also honour my own privacy.
I don't write client files about you (but I do store what you have included in your Booking Form—as described above, in a password-protected file stored on an external hard drive), apart from creating the personal Suggested Resources PDF files I email to you, as your astrology chart itself is shorthand for me and unintelligible to most other people, including many astrologers!
5. Testimonials
Any testimonials you have offered that are published on this site can be deleted or altered at your will. Please contact me for any changes, and I will implement them asap.
Personal Recommendation
I recommend you check out as much information as you can regarding the new GDPR legislation from the European Union, whether a site visitor or a website owner. It ultimately applies to all of us, regardless of where we live. As a website visitor, you should find that you have extra rights to all of your online stored data, globally, as of May 25 2018.
Thank you, I greatly appreciate your trust!
— Kerrie Redgate